Women of the Glen Ellyn Fire Company, Unite!
We are pleased to celebrate Women's Month by honoring the women of the Glen Ellyn Volunteer Fire Company. We love women who volunteer! Our female firefighters are trailblazers—joining the company and training to help their neighbors when they need it most. Today we want to feature Jen Bessler, who has been a volunteer firefighter for over 20 years, Clare Doran, who has served for 8 years, and Michelle Calvario, a newly minted firefighter. These women are essential, can't-live-without-them members of the team.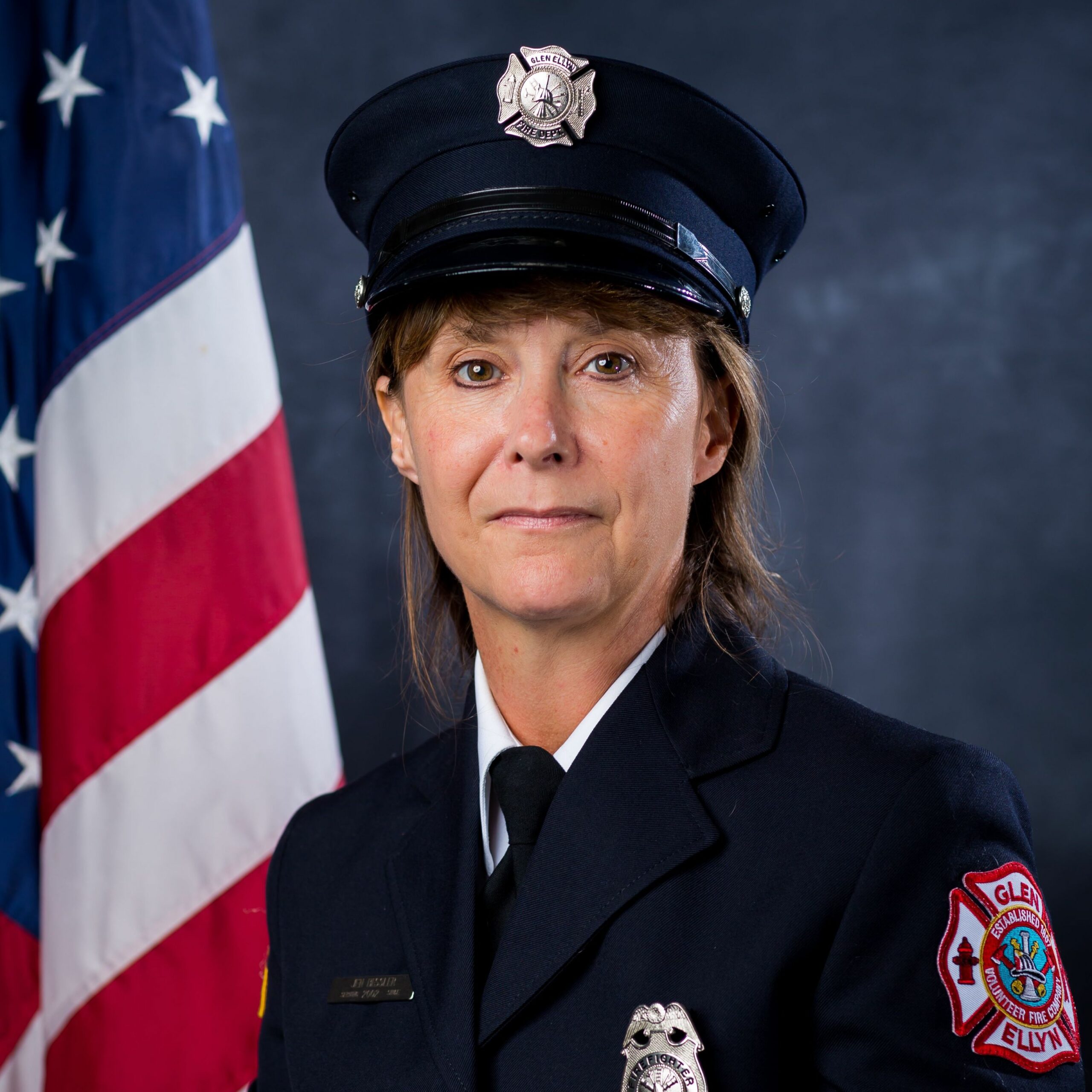 Jen Besler
Clare Doran
Michelle Calvario
Jen was the first woman to join searching for ways to best serve the community. "I'm 5'3" and not the strongest looking person," says Jen. "There was a group who took me under their wings and said, 'We are going to make this woman a firefighter.'"
Michelle and her husband, Joe, joined the company just over a year ago after moving to Glen Ellyn, becoming the first wife/husband duo to go through training together. "We love learning new skills and challenging ourselves and it seemed like the perfect opportunity to do so while getting involved in our new community."
"As a firefighter, I've done so many things I didn't think it would be possible for me to do, all with so much support and encouragement from the rest of the company." ~Clare Doran
Clare initially joined and thought she would clean or file. When there, she chatted with different people, and after a few conversations she realized she was wrong. "They were actually recruiting me to be a firefighter," says Clare. Initially she resisted. "I didn't think it was a good idea. I didn't see myself as firefighter material—never in my wildest dreams. But they said, 'We'll teach you!'"
And they did. She is fully equipped and the Company's favorite recruiter. This is because her message is simple: if you have the drive, you can do it. "You don't need super strength. Anyone can do it, because we have the right training. I knew nothing about any of the tools we use, and they taught me everything I needed. It's more about a mindset that you want to do it, and you are willing to have a go," says Clare.
Michelle echoes the sentiment, noting that she was amazed at everything volunteers are taught. "I thought a volunteer group might learn some basics and help support the department. I never would have guessed we would get the same training and certifications as career firefighters and be capable of responding to emergencies and fires," says Michelle.
"I didn't join to be the first woman. I joined because I wanted to do it. I'm not the strongest, but firefighting is all about teamwork." ~Jen Besler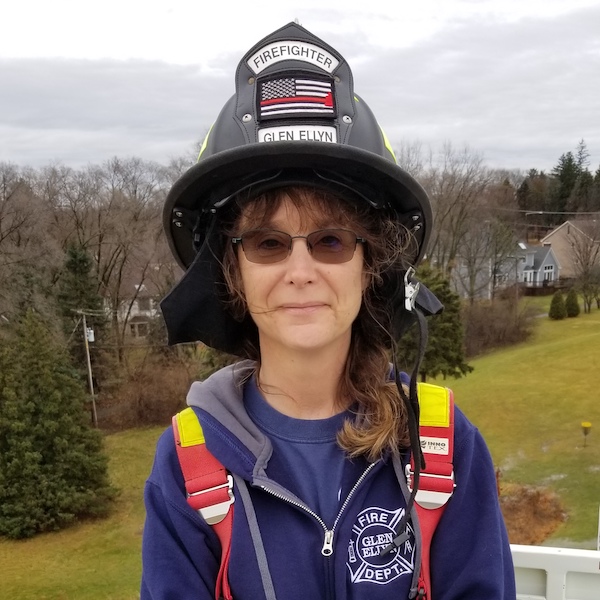 Jen has always believed successful volunteers—regardless of gender—share similar traits: they have a passion for learning, are dedicated, have a strong desire to help people—and they have to be willing to get up in the middle of the night. "I didn't join to be the first woman. I joined because I wanted to do it. I'm not the strongest, but firefighting is all about teamwork. If you have team members, you work together to get the job done," says Jen. 
We would love to have women join the Company! If you are interested, join us at our next meet and greet or contact us today.
Interested in Learning More?