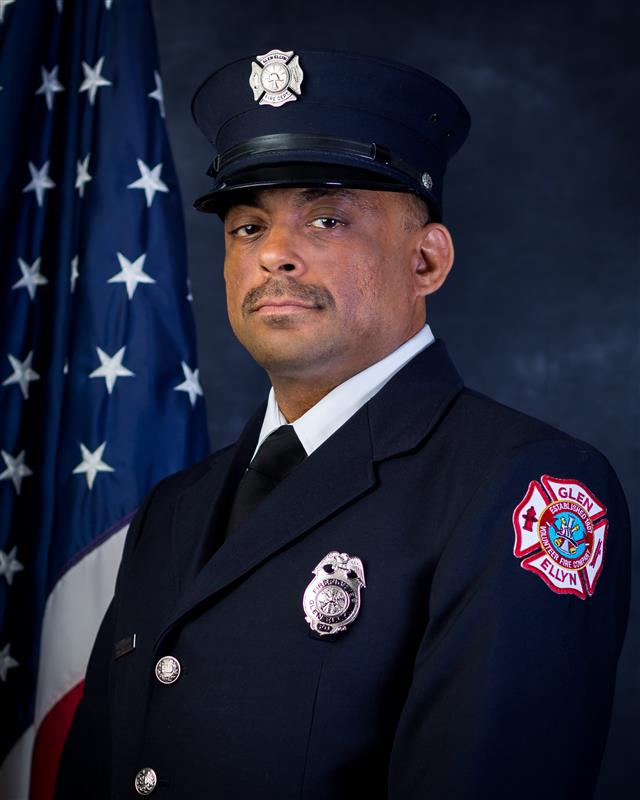 Rescue Swimmer. Regional Processing Manager. Volunteer Firefighter.
Russ grew up in Lombard, and ended up in Friendswood, a suburb of Houston, as he and his wife started their family. While there, he was set in his career and was happy as a father of two toddlers—but he was looking for something more. "I wanted excitement and to do something beyond just my normal job—something where my kids could look up to me," says Russ.
He got started with training and loved it. "Just being a firefighter is the greatest job, and being able to do it while also working a career I chose to do is awesome," says Russ. He ended up volunteering in Friendswood, TX for 6 years before his family moved up to Glen Ellyn. Here, when he learned of the volunteer fire department, he knew he wanted to join.
He signed up in October 2021 and found out that none of his certifications from Texas transferred, but that was fine with him. In fact, it was better than fine—he enjoyed the experience of going back to the basics. "I enjoy doing the training, and it was interesting to see how our department operates differently and the different things you learn," says Russ. One notable difference: he was a rescue swimmer in Texas, and here he got to do ice rescue training on a frozen lake as part of basic training. He found this especially enthralling because of his swimming background.
Training was not only something he found fun and interesting, but the approach was very different. While in Texas it felt more like drill instruction, here the camaraderie and team building is part of the training process. "Everyone is willing to help push you through so you can learn what you need. You are learning from people who went through it as well and training under the officers who will be on your engine," says Russ. "It's not a weeding out. Everyone is encouraging and wants to see you succeed."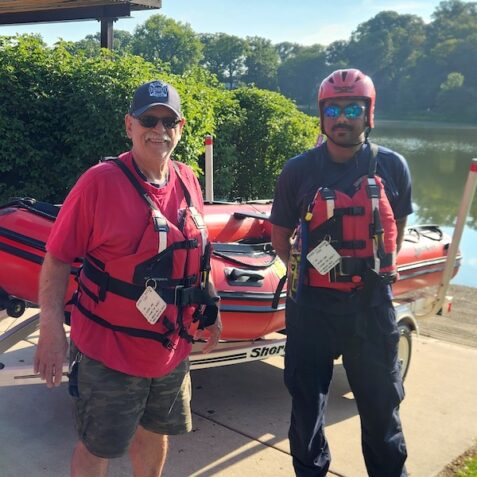 Russ loves some of the unique things you get to do in training, like going up into the ladder truck's bucket at night—100 feet up so you can see the skyline and surrounding communities. He also loves the physical and mental challenge, and the sense of accomplishment when you have finished training. "It's so worth it," says Russ. "You will look back and be able to laugh and joke about how hard it was. And you can be proud that you have accomplished something so few people in the country can do."
And this, for Russ, is important—the sense of connection with other people who are also in the service. "Having done this in different states, I can tell you that the fire service is a family. In the state, the country, and beyond. I've met firefighters from the opposite side of the world and we all have that same drive and passion," says Russ.
"It is so rewarding giving back to the community, helping others, and knowing you are responsible for something so much bigger than you and me."
When asked why he loves it so much, his answer comes easily. "You work with the best people you'll ever meet, help people in need without expecting anything in return, and are able to give back to the community," says Russ. "Plus you get to drive around fire trucks. There is nothing more awesome than that."
"It's the greatest job on earth… you get to be a firefighter. It's a dream so many little kids have, and you get to actually live that childhood dream."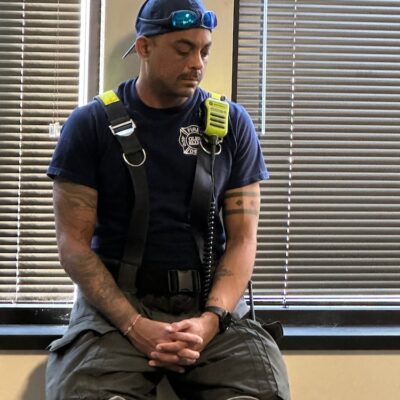 Russ's top three reasons to volunteer:
Give back to the community. "To me, this is a driving factor," says Russ. "As a volunteer firefighter, I'm part of something bigger and more important than my everyday life."

The training and knowledge. "You learn so many things that are applicable to life that you wouldn't expect," says Russ. He loves especially learning about building construction and the history of the fire service.

It's the greatest job on earth. "You get to be a firefighter—and that's such a cool thing to be a part of," says Russ. "That's a dream so many little kids have, and you get to actually live that childhood dream."
Interested in Learning More?