Top 5 Reasons the Volunteering at the Fire Company Is So Rewarding
Members of the Glen Ellyn Volunteer Fire Company often say the same thing about a year into the commitment—they wish they had started sooner. When you say yes, you immediately begin your journey into the many rewards of being a volunteer firefighter. But what about volunteering is so great? Let's hear from the most recent volunteers, who are about to graduate from their probationary training. These new recruits are the best resource to understand what becoming a volunteer firefighter is like, and what specifically rises to the top when they think of why being a volunteer firefighter is so rewarding.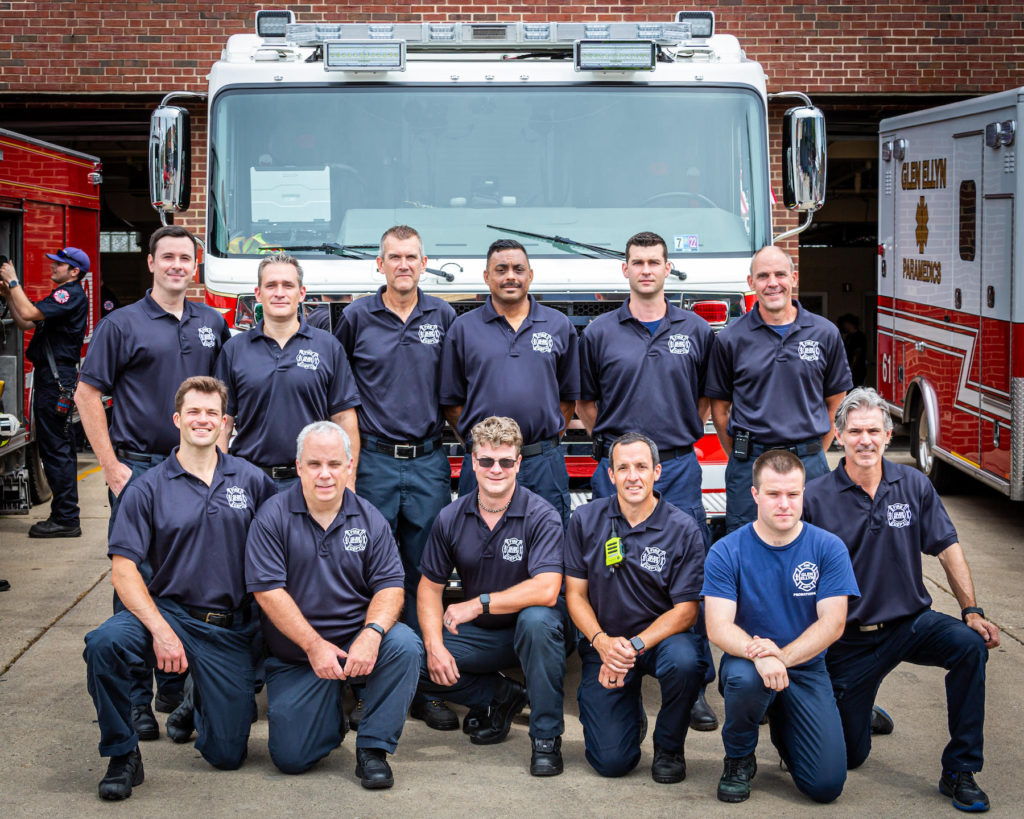 1. Helping others. 
"The best part and most rewarding aspect of being part of the Company for me is helping others in their time of need." -Matt 
"The most rewarding part in my opinion is to help people in difficult moments, no matter whether you know them or not. I relate that to one of my difficult moments in life when I was alone." -Sebastian
I really enjoy being able to help the community and to be there for those who need us most. -Russ
"It truly is rewarding to help out your neighbors and be a part of the community. It doesn't feel like going to a job in a different town, it's helping people that are right down the street." -Joseph
2. Being a part of something bigger. 
"The most rewarding thing is being able to help out the community when needed.  Also becoming friends with some of the members and those I am going through training with." -Brian

"The best part is feeling connected to our community. We have met amazing mentors and made lifelong friends in our short time here. Knowing that the people we spend time with will drop what they are doing to help their neighbors is an amazing feeling that I have never experienced living in the city or other suburbs." -Michelle
3. The challenge. 
"The most rewarding part for me is training hard so that we can help people when they are at their worst." -Steven
"The company gives you the chance to work as part of a team, challenge yourself, and give your free time to help others." -Doug
4. The team. 
"The first and best part is that the company and leaders are great people, many of whom I likely wouldn't have crossed paths with if I hadn't joined." -Dave
"The most rewarding part is the training and building the camaraderie." -Jeffrey
"My background was in public service and I had left to pursue work in the private sector. After leaving service I found there was a lot missing in the private sector—loyalty, duty, and a team oriented environment. The volunteer fire company offers the opportunity to operate at a high level of proficiency, in a team environment, and to serve the community in various capacities. For me, it is very rewarding." -Zach

"Once you become part of this family you will have brothers and sisters throughout the world. There is not a family like it anywhere else." -Russ
5. The education. 
"I have also found that learning totally new physical skills and learning about Basic Fire Operations is extremely rewarding and fulfilling. I expected to enjoy the work and the challenge before I joined, but I didn't expect that to be as satisfying." -Dave
The time to join the fire company and start reaping these rewards is now! If you are considering volunteering, company probate Max has these words of encouragement: "Do it. It's a once in a lifetime experience that most people never see. You can always back out, but if you never try, you'll never know." 
The Glen Ellyn Volunteer Fire Company offers a chance to be a part of something bigger and help your neighbors when they need it most. Volunteers love the camaraderie and the excitement. When you join, what will be the most rewarding for you? Get started figuring that out today BY JOINING US AT THE OPEN HOUSE or contacting us today!