Kirk Odiet – Volunteer Firefighter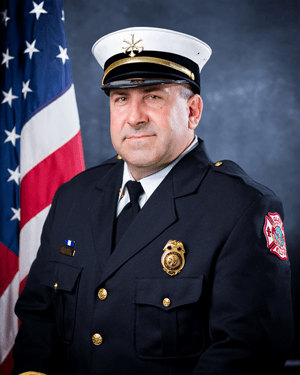 Heavy-Equipment Operator. Assistant Chief. Volunteer Firefighter. 2023 Fire Fighter of the Year.
Assistant Chief Kirk Odiet, who was recognized as Firefighter of the Year for 2023 by the Glen Ellyn Chamber of Commerce, was one of the people who moved to Glen Ellyn with the idea of being a volunteer firefighter already on his mind. Kirk loves his job as a heavy equipment operator in the Local 150. He also loved the idea of being a firefighter—a thought he'd had since he was a child. "​​Every kid wants to be a firefighter. I forget who said it best, but it's the greatest job on the planet. And they are not lying. It is," says Kirk.
He came to the department with experience. At his previous home in Forest Park, he had volunteered for an organization that supported the emergency services department of Bellwood. There, he met current Fire Chief Chris Clark, who told him about the volunteer fire company in Glen Ellyn. So when he looked for a new home with his wife in 1999, Glen Ellyn rose to the top of the list for the great schools for his children—and the chance to be a firefighter.
He started out motivated by the chance to be on a fire truck with lights and sirens, but in his years in service the true draw has risen to the surface. "What keeps me going is helping others and leaving this place better than I found it," says Kirk. He also loves challenges and problem solving. "There is never a lack of work to do," says Kirk. As times have changed over the years, he loves thinking ahead. "What do we have to deal with next? What is coming down the road we have to deal with now?"
One recent adaptation has been adjusting training to teach new, larger, enthusiastic groups of recruits. Kirk became the Training Officer in 2017, where he coordinates instructions, drills, and specialty training. "We had to come up with new ways of training for the new recruit class of 20, which was a huge challenge," says Kirk. "We achieved it and succeeded. That is what motivates me. We overcame this challenge—now I'm excited for the next one we need to tackle."
Kirk finds the process of training new firefighters extremely rewarding. "We spend hours and hours training new members, recording data—and the reward is our people become well trained," says Kirk. "It's not instant—we take a new firefighter who has never stepped foot in the firehouse, and for a few years they put in the time to become a certified firefighter. And down the road that person is helping to teach the next group. It's paying it forward."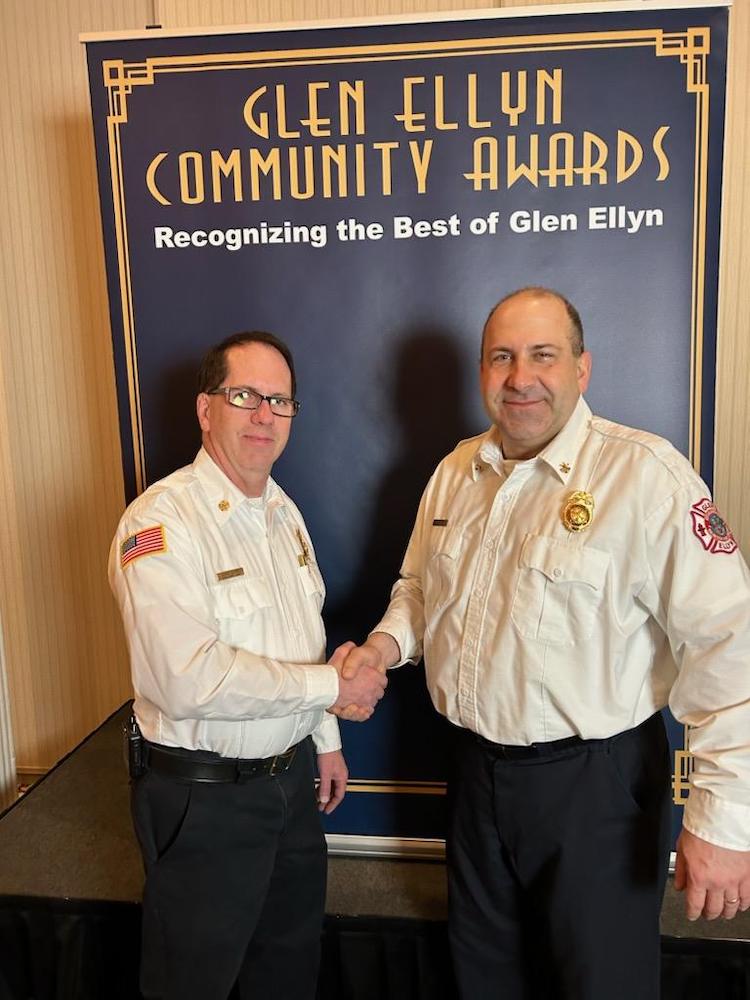 "I consider myself very lucky. I love my construction job and being a firefighter and I get to do both."
More than anything, Kirk values the team. Although Kirk was honored with the Firefighter of the Year award, he credits the whole company for all of the good work done every day. "I am humbled by it," says Kirk. "I am thankful to be recognized for the amount of work I've done over the years, but one person doesn't make the ship sail. You need a whole crew."
And Kirk would love to train you as the next member of the team. "If you are willing to learn and determined to succeed, I will make sure you succeed," says Kirk.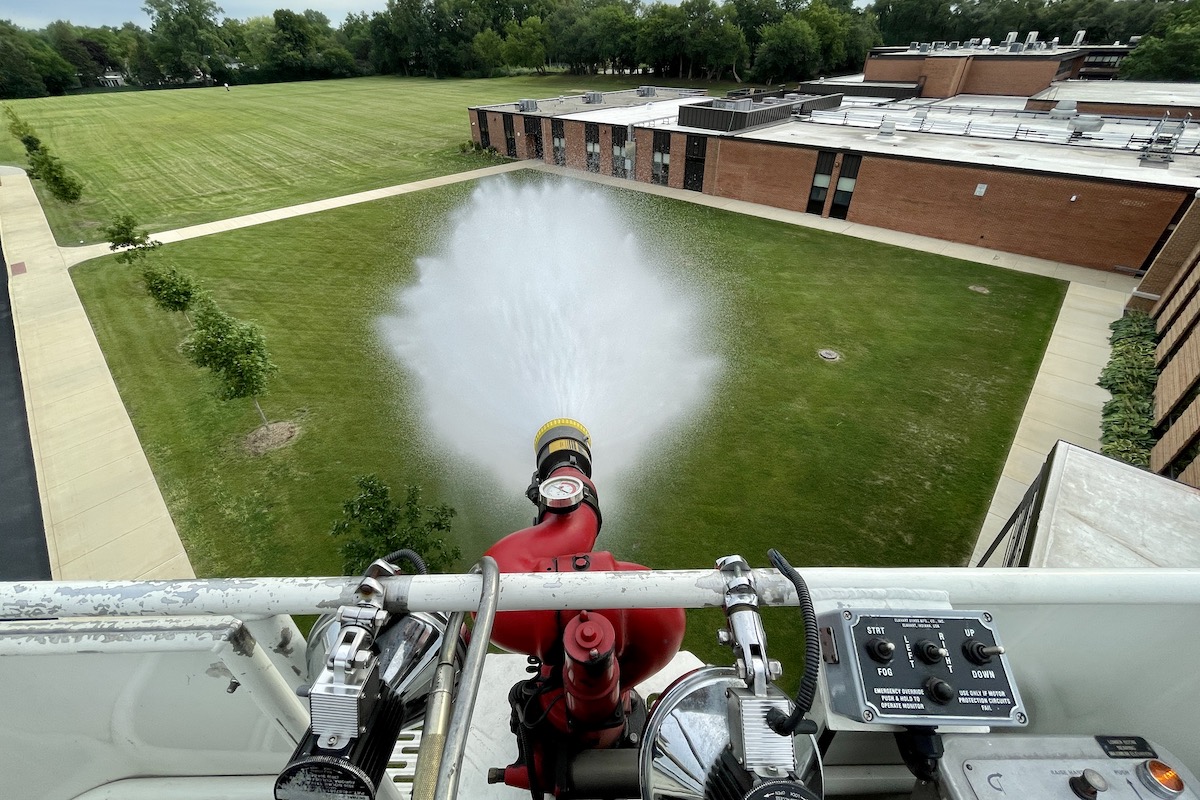 "I am thankful to be recognized for the amount of work I've done over the years, but one person doesn't make the ship sail. You need a whole crew."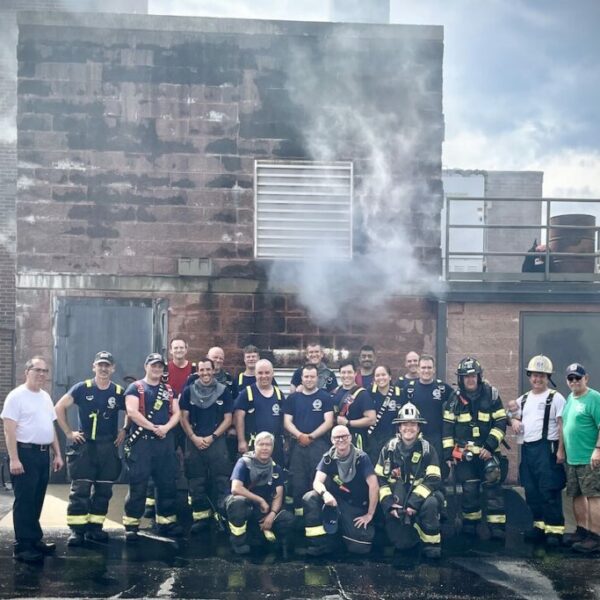 Kirk's top three reasons to volunteer:
The chance to support your community. "Serving your neighbors gives you a huge sense of purpose," says Kirk.

The support base. "The people in your department are your other family, and you treat them as such," says Kirk. "When they need something and you can do it, you do it. And when you need something they will return the favor. That's what you do. You support your brothers and sisters."

The challenge of learning a new craft. "You get the opportunity to learn something you've never done before—new skills you didn't think you could ever do," says Kirk.
Interested in Learning More?